… Two years ago on the side of Pigalle, a Parisian apartment was reopened for the first time … after 70 years. Time capsule to the past, this green seal belonged to Madame de Florian, who had to rush to leave and take refuge in the south while troops of Adolf Hitler advanced on Paris. And she never returned.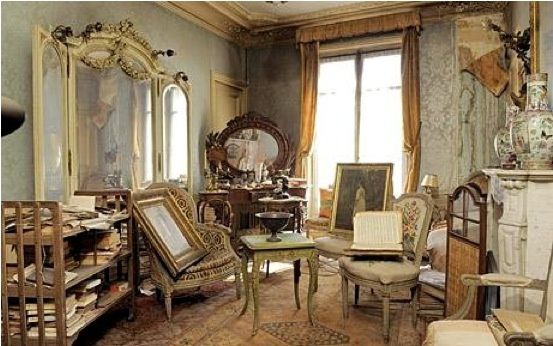 It was only his death at age 91 in 2010 he was made an inventory of his possessions and his family discovered the existence of this apartment just steps from the Trinity Church in Paris.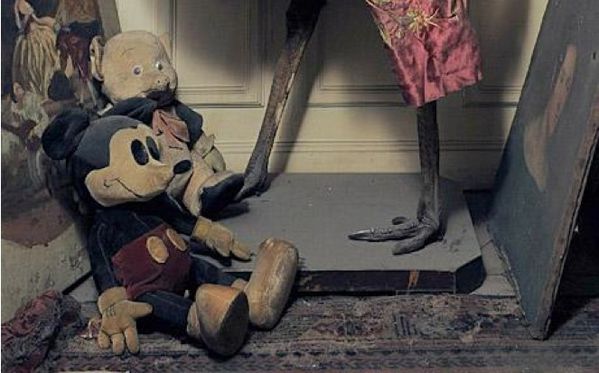 Each month, Madame de Florian dutifully paid his expenses. Since 70 years.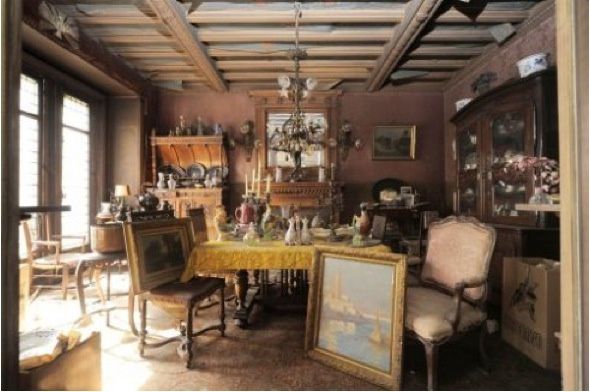 But one of the major discoveries was an unknown painting by Giovanni Boldini, Italian painter of the nineteenth century, often compared to Sargent for the high quality of his portraits. One of the masters of the Belle Epoque. In pink chiffon dress poses a gorgeous woman, feigning shyness while baring one shoulder, and slender fingers Shifting, advanced bust in a posture midway between the offering and withdrawal. A portrait of Marthe de Florian, whose real name is Matilda Baugiron, what a pretty name, born in 1875 and grandmother of the deceased owner. Marthe de Florian was an actress, courtesan, in short a "demi-monde" as they were called and one time muse of the artist and many other men of the era, including a minister and future "Tiger" Clemenceau. The expert in charge immediately thought Boldoni but this painting has never been exposed, it was not listed anywhere in the catalog of the artist. Continuing his exploration into the apartment, he discovered a love note manuscript painter, confirming the idea that it was an unprecedented array of Boldoni. Only after a long search he found a reference in a book published in 1951 by the widow of the artist, saying it had been painted in 1898 when Martha was 24 years old Florian.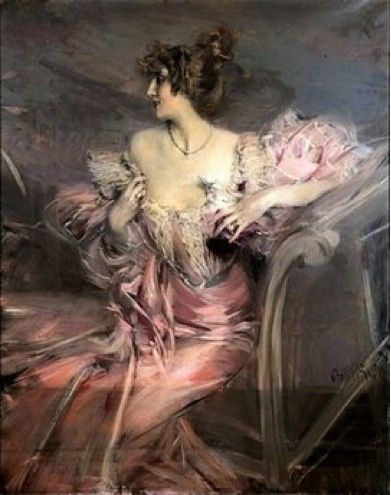 Long before his granddaughter, Martha Florian lived this apartment all his life. It found all the matches ignited by his courtiers of the time preciously guarded, surrounded by ribbons of different colors for each. The painting of the sleeping beauty was finally sold by the family some time later. Starting price of EUR 300 000, he flew to 2.1 million, new record for a Boldoni. But the most fabulous treasure, this bubble is still intact, one back to the future in the past as there are few. And a very pretty story.